13 seater tempo traveller in chandigarh
13 seater Tempo Traveller Chandigarh  Mohali Panchkula Delhi Pathankot Ambala Amritsar Patiala etc. 13 Seater Tempo Traveller have 13 pushback seats and carrier above for luggage. We provide 13 seater Tempo Traveller on rent in Chandigarh at low price with best service.We offer special tariff for Tempo Traveller Chandigarh to Shimla Manali Dharamshala Dalhousie Leh Ladakh tours.

FREQUENTLY ASKED QUESTIONS FOR TEMPO TRAVELLER TAXI

 :
Will AC works on Hill or Himachal in Tempo Traveller?
No,because engine effected if AC on turn on in hills.
Tempo Travellers seating capacities in Chandigarh?
10 Seater Tempo Traveller, 13 Seater Tempo Traveller. 16 Seater Tempo Traveller.
How much average time taken by Tempo Traveller from Chandigarh to Manali?
Its takes 9 to 10 hours.
How to book/hire/rent Tempo Traveller in Chandigarh?
Send routemap of your journey and get quotations and find one of them and book.
Is Tempo Travellers are modified?
Yes, Tempo Travellers modified but ask for it when you hiring.
Which is best way to hire Tempo Travellers Chandigarh- by KM basis or package rate?
Package rate will be best because it will not have hidden cost.
Is Tempo Traveller is safe for night journey?
Yes, You can use in night journey.
 13 seater Tempo Traveller Features:-
Make: – Force Tempo Traveller
Seating Capacity: – 13 Passengers + 1 Driver
Facility: – NON A/C & A/C Push Back Comfortable Seats With DVD Player..
Qualified and customer friendly chauffeur.
Most of route familiar driver.
Luxurious A/C and Non A/C
Comfort push back seats
Ample space for luggage
DVD coach tourist vehicles
13+1 outstation taxi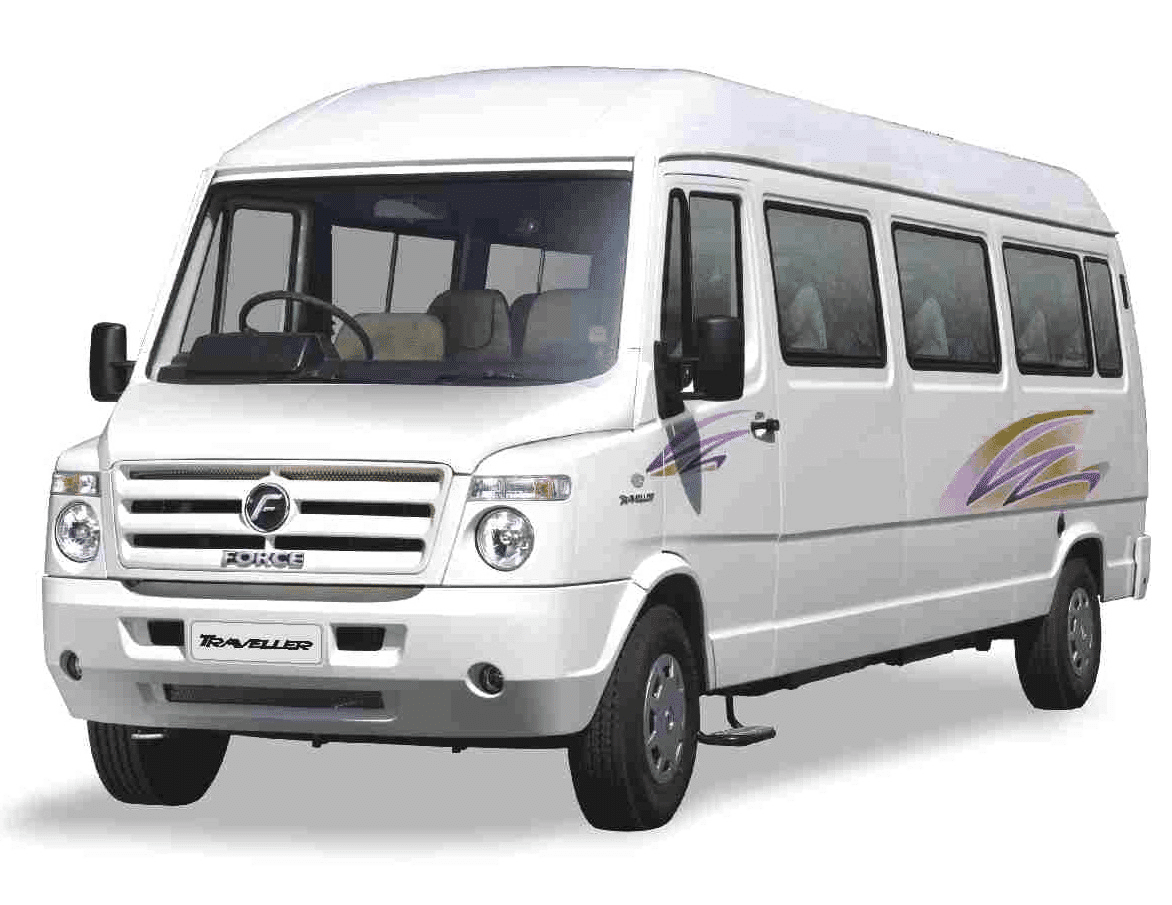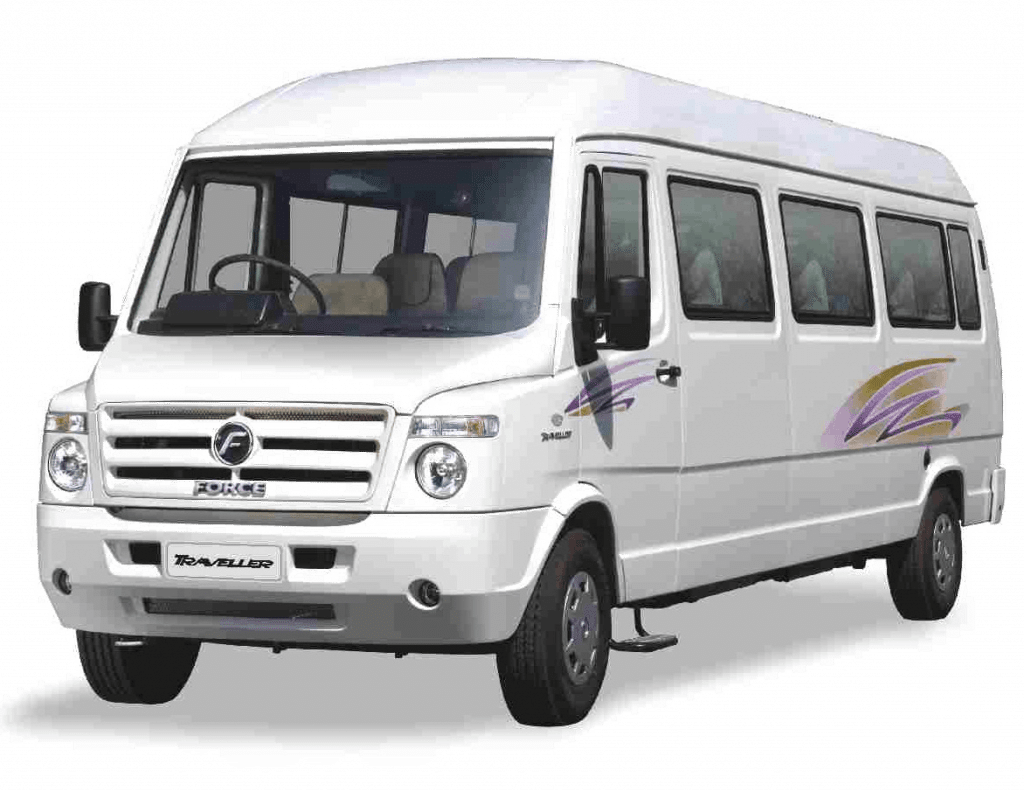 13 SEATER TEMPO TRAVELLER ON RENT CHANDIGARH
Seating : 13 Passenger + 1 Driver
Outstation : Rs.15 – Rs.17
Extra : Toll Taxes, Parkings, State Taxes,Driver Allowance
Local : Rs 2700/- – Rs 3500/-
13 seater tempo traveller for outstation
13 seater Tempo Traveller Chandigarh to Shimla 
13 seater Tempo Traveller Chandigarh to Manali
13 seater Tempo Traveller Chandigarh to Dharamshala
13 seater Tempo Traveller Chandigarh to Dalhousie
13 seater Tempo Traveller Chandigarh to Amritsar
13 seater Tempo Traveller Chandigarh to Delhi Airport/Railways Station
13 seater Tempo Traveller Chandigarh to Ambala
13 seater Tempo Traveller Chandigarh to Rishikesh
13 seater Tempo Traveller Chandigarh to Nainital
13 seater Tempo Traveller Chandigarh to Kashimir
13 seater Tempo Traveller Chandigarh to Leh Ladakh
13 seater Tempo Traveller Chandigarh to Jaipur
13 seater Tempo Traveller Chandigarh to Vrindavan Mathura
13 seater Tempo Traveller Chandigarh to Agra
13 seater Tempo Traveller Chandigarh to Spiti Kaza
13 seater Tempo Traveller Chandigarh to Salasar Balaji
13 seater Tempo Traveller Chandigarh to Katra Vaishno Devi
13 seater Tempo Traveller Chandigarh to Chintpurni
13 seater Tempo Traveller Chandigarh to Naina Devi
13 seater Tempo Traveller Chandigarh to Hemkunt Sahib
13 seater Tempo Traveller Chandigarh to Hazoor Sahib
13 seater Tempo Traveller Chandigarh to Ambala
13 seater Tempo Traveller Chandigarh to Kullu Bhunter Airport
13 seater Tempo Traveller Chandigarh to Shimla airport
13 seater Tempo Traveller Chandigarh to Gagal Airport Dharamshala
13 seater Tempo Traveller Chandigarh to Kalka Railways Station
13 seater Tempo Traveller Chandigarh to Ambala Railways Station
13 seater Tempo Traveller Chandigarh to Pathankot Railways Station
13 seater Tempo Traveller Chandigarh to Jaisalmer
13 seater Tempo Traveller Chandigarh to Shirdi