Chandigarh to Shimla Tempo Traveller
We offer 9 to 17 seater Traveller on rent in Chandigarh to Shimla at affordable rate. We also offer services from Pachkula, Mohali, Patiala, Amritsar,Delhi, Pathankot to Shimla Tempo Traveller. ST Travels offer both Simple and Luxury Tempo Traveller for Shimla Tours. Our main motive is to provide best Tempo Traveller service to our customers. Chandigarh to Shimla is very famous route for tourists above 90 percent tourists hire Tempo Traveller from Chandigarh. We also provide Tempo Traveller services in Kalka Railways Station.
Northern Indian state of Himachal Pradesh, in the Himalayan foothills. Once the summer capital of British India, it remains the terminus of the narrow-gauge Kalka-Shimla Railway, completed in 1903. It's also known for the handicraft shops that line The Mall, a pedestrian avenue, as well as the Lakkar Bazaar, a market specializing in wooden toys and crafts.
Tempo traveller chandigrh to shimla 4 days
CHANDIGARH TO SHIMLA 4 DAYS PACKAGE RATE FOR TEMPO TRAVELLER
Below Cost is  a only estimation of 4days Chandigarh Shimla  Chandigarh tour. Tempo Traveller fare including Himachal Road Tax, Toll Taxes,Driver Nights, Parkings(if you visit same place two times then second parking will be extra). Driver food will be extra as actual and driver will be your driver cum guide.
CHANDIGARH TO Shimla 4 DAYS TEMPO TRAVELLER PACKAGE SIGHSEEINGS
Day 1: Arrive Chandigarh Railways Station/ Airport / bus Stand and drop Hotel in Shimla.
Day 2 :  Kufri and Local sighseeings.
Day 3 : Mashobra, Naldehra Local
Day 4 : Shimla to Chandigarh drop
FREQUENTLY ASKED QUESTIONS FOR TEMPO TRAVELLER CHANDIGARH TO SHIMLA:
Chandigarh to Shimla tempo traveller Charges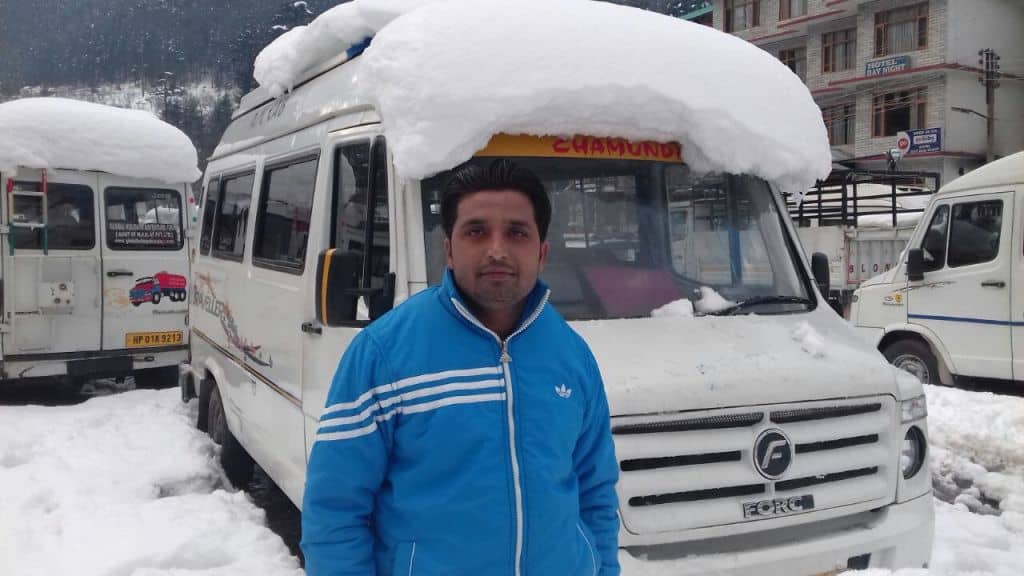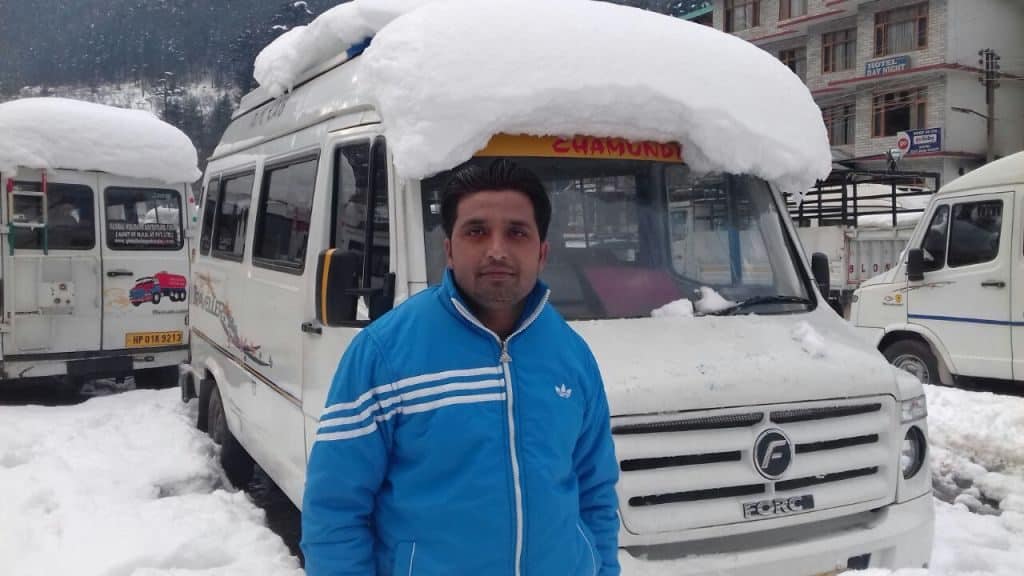 Chandigarh to Shimla Tempo Traveller Drop fare
10 seater Tempo Traveller : Rs 5500/-
12 seater Tempo Traveller : Rs 6000/-
14 seater Tempo Traveller : Rs 6500/-
17 seater Tempo Traveller : Rs 8000/-
Places to Visit in Shimla
 Mall Road Shimla
One place that you cannot ignore is definitely the Mall Road in Shimla. Located at the heart of the town, the Mall Road in Simla is one of the busiest commercial areas of this place. Built by the British during the colonial rule in India, the Mall Road was constructed keeping in mind the traffic on this route.
Shimla Ridge
Located in the heart of Shimla is the famous tourist attraction known as The Ridge. The Ridge is the hub of all cultural activities of Shimla. It is situated along the Mall Road, which is the famous shopping center of Shimla. Most major places of Shimla like Lakkar Bazaar, Mall, Scandal Point, Jakhoo hill, etc. are connected through the Ridge.
Annandale
Situated at a distance of 2 kilometers from the heart of the city, Annandale is a lovely picnic spot that is a major tourist attraction. One can relax and unwind over here and spend as much time as they want to.
Glenn
A thickly wooded forest, Glenn is a famous picnic spot that is located around 4 kilometers from the center of Shimla. The thick cover of the deodar trees makes this place a calm and tranquil locale. It used to be known as the playground of Shimla where racing, cricket and polo used to be the favorite pastime of the British.
Prospect Hill
Situated at a height of 2155 meters, the Prospect hill is a great place to visit and unwind in the natural surroundings. It is also famous for a hilltop temple dedicated to Kamna Devi.
State Museum & Library
The Shimla State Museum and Library is a famous tourist attraction that is located at a distance of around 2.5 kilometers from the center of Shimla. The museum is famous for is collection of ancient sculptures, paintings, coins and photographs. The museum has samples of the famous Pahari miniature art form, which ceased to exist when the Western art form took over. The museum should be visited by anyone who is coming to Shimla.
Summer Hill
The Summer Hill is located at a height of 1283 meters above sea level. This charming spot is famous for its university of Himachal Pradesh that is located here. It is said that Mahatma Gandhi used to come to stay here during his visit to Shimla.
Viceregal Lodge
The Viceregal Lodge is located at the top of Observatory Hills and was constructed by the British. This brilliant building served as the residence of the Viceroy, Lord Dufferin. It was completed by the year 1888 and it is still well maintained. This Lodge has now been transformed into the famous Institute of Advanced Studies and the six storey building still stands in all its splendor. The lodge has famous gardens and perfectly manicured lawns. The place is a very famous tourist attraction and must be visited.
Tempo Traveller for shimla tour
9   seater Tempo Traveller Chandigarh to Shimla 
12 seater Tempo Traveller Chandigarh to Shimla 
14 seater Tempo Traveller Chandigarh to Shimla 
16 seater Tempo Traveller Chandigarh to Shimla 
17 seater Tempo Traveller Chandigarh to Shimla 
Tempo Traveller Chandigarh Airport to Shimla 
Tempo Traveller Chandigarh Railways to Shimla 
Tempo Traveller Chandigarh Bus Stand to Shimla 
Tempo Traveller Kalka Railway Station to Shimla 
Tempo Traveller Panchkula to Shimla 
Tempo Traveller Mohali to Shimla 
Tempo Traveller Baddi to Shimla 
Tempo Traveller Zirakpur to Shimla 
Tempo Traveller Ambala Railways Station to Shimla 
Tempo Traveller Amritsar to Shimla 
Tempo Traveller Delhi to Shimla